Location Location Location
You'll find our little hamlet of Eugenia northwest of the Golden Horseshoe... just 90 minutes or less from Brampton, Guelph, Kitchener, Waterloo, Brampton, Newmarket and Barrie.

ONCE YOU GET HERE, you'll find yourself centrally located . . .
30 minutes from Blue Mountain, Collingwood, Thornbury, Meaford
45 minutes from Owen Sound, Creemore)
30 minutes from Georgian Bay beaches, restaurants, nightlife and shops as well as the wineries, cideries, breweries, farm markets, festivals & events, art galleries, live theatre and museums throughout the area.

IT'S A NATURE-LOVER'S PARADISE . . .
on the Niagara Escarpment - a UNESCO World Bisosphere Reserve - at one of the highest points in Ontario - 1,400 ft. above sea level.
we're bordered by the Grey Sauble Conservation Area, Beaver Valley Road and historic Pellisier Street.
Eugenia Falls is a 4-minute walk down the trail from our property
Lake Eugenia is a 4-minute drive
Hogg's Falls a 10-minute drive into the valley.

THE SPECTACULAR BEAVER VALLEY. . .
home to the Beaver River
stretches from Flesherton north to Georgian Bay at Thornbury
navigable by foot, bicycle and car
several Beaver River access points are close by for canoe and kayaking.


Although we are quite close to amenities, our setting has a remote feel about it so that our guests enjoy the sense of being immersed in nature.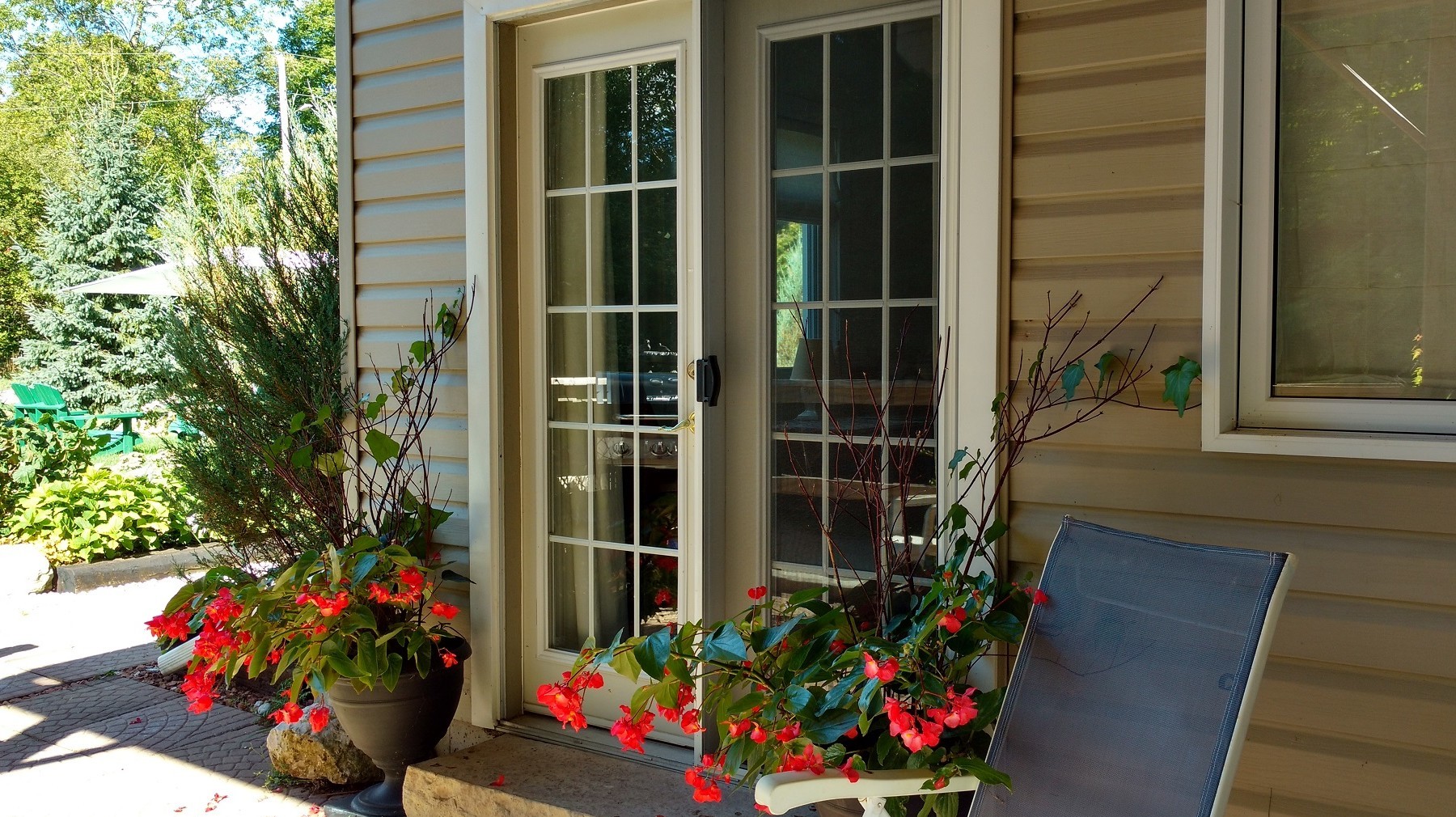 Grounds & Patios
We take pride in our landscaped grounds with perennial gardens, patios and secluded areas.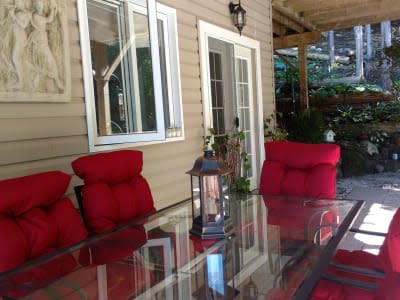 Our West Patio looks out onto the adjacent forest, is furnished in three warm seasons, has a year-round gas barbeque and walkouts from the North and South Bedrooms.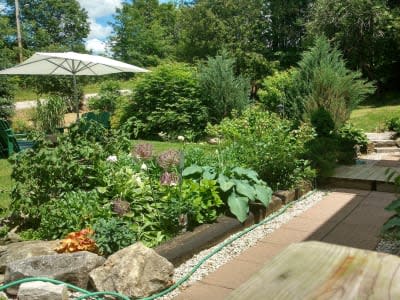 There's a walkout from the East Bedroom to a private patio that looks out over our front gardens and is furnished for three warm seasons.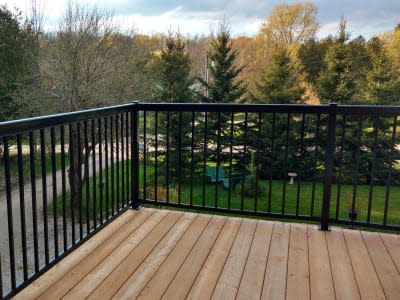 Our expansive Upper Deck also looks out onto the adjacent forest and is furnished for the warm seasons. This deck, however, is used for group getaways or retreats.