Food & Eateries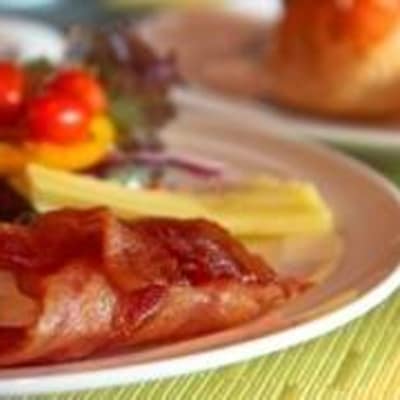 When our guests arrive, usually the first thing they ask is "How do we find the restaurants in the area?" or "Where can we get a bite to eat?" and "What about beer, wine and spirits?"
Well, we have all that . . .
LOCAL RESTAURANTS
in order of proximity to us...

Flying Chestnut Kitchen Eugenia
Spatula Diner Flesherton
The Bicycle Cafe Flesherton
Village Pizza & Grill Flesherton
Justin's Oven Kimberley
Steven's Restaurant Markdale
Sidekick's Cafe Markdale
Mylar & Loreta's Restaurant Singhampton
CAFES
in order of proximity to us...
Eugenia Falls Emporium, Eugenia
The Pickle Guy, Eugenia
Brilliant Bread & Cheese Co., Flesherton
Highland Grounds, Flesherton
The Bakery, Flesherton
E-Culture Store, Markdale
GROCERIES
In order of proximity to us..
Jable Food Basket, Eugenia
Top O'The Rock, Eugenia LCBO
Kimberley General Store , Kimberley
Leslieville Cheese Market, Flesherton
The Market Shoppe, Markdale
For restaurants beyond our immediate vicinity, check out these towns which are all just 30 minutes away...
Meaford Thornbury Collingwood
& Blue Mountain Village
And, only a 45 minute drive...
Creemore & Owen Sound
Outdoor Recreation & Adventure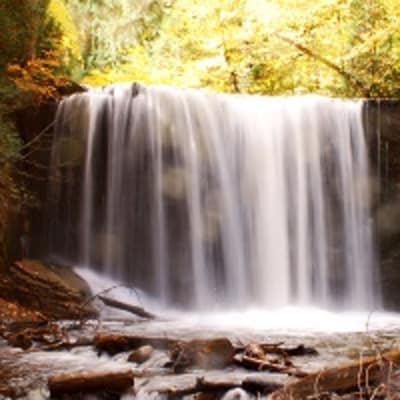 Experience the joys of the Beaver Valley . . .
The Eugenia Falls Guesthouse offers an all season base for local and regional shopping, sightseeing, birding, daytripping and all kinds of outdoor recreation in all four seasons.
Spring, Summer, Fall

hike the Bruce Trail
enjoy a walk on woodland pathways
cycle scenic backroads
view the landscape from atop Old Baldy
golf our many amazing courses
swim, canoe, kayak and fish on beautiful Lake Eugenia and the Beaver River...all just minutes from our Guesthouse
shoreline fun on Georgian Bay is just a short drive away
Our famous winter snowfalls attract ...
downhill skiers
snowboarders
snow shoers
cross-country skiers
dog sledders
snow mobilers
horse-drawn sleigh riders
and practically everyone who loves making angels in the snow!!
Grey County, with its 10 spectacular waterfalls and glorious landscapes, is known for its natural beauty and offers year-round retreat, enjoyment and recreation for "kids of all ages".
We want to make it easy to find your personal adventure . . .

BOAT RENTALS
Ontario Outfitters at Cedars of Lake Eugenia
Freespirit Tours, Heathcote
CONSERVATION AREAS
Beaverdale Bog Wetlands
Eugenia Falls Conservation Area
Feversham Gorge Conservation Area
Old Baldy Conservation Area
Osprey Wetlands
CYCLE, CANOE, KAYAK, CAVING, ROCK CLIMBING
Eagle Adventures, Ravenna
Freespirit Tours, Heathcote
FISHING, BOATING, SWIMMING
Lake Eugenia
Beaver River Access Points
Flesherton Pond
GARDENS
Fiddlehead Nursery Edible Landscaping, Kimberley
Footloose Two, Markdale
Froggies Song, Flesherton
Rainbows and Angels, Markdale
GOLF
Talisman
The Ferns Golf Resort
Highland Glen Golf Club
Markdale Golf & Curling Club
Townsend Lake Golf Course & Driving Range

HIKING & WALKING
Beaver Valley Bruce Trail Club
Kimberley Forest
SCENIC LOOKOUTS
Beaver Valley Lookout
Epping Lookout
Feversham Gorge Lookout
Old Baldy Lookout

SKIING (Alpine/Cross Country) / SNOWSHOEING
Beaver Valley Ski Club
Blue Mountain
Nordic Ski
WATERFALLS (closeby)
Eugenia Falls
Hoggs Falls
Webwood Falls
Or call us at 519-924-0234.
We'd love to help you plan your adventure!!
Arts, Culture & Heritage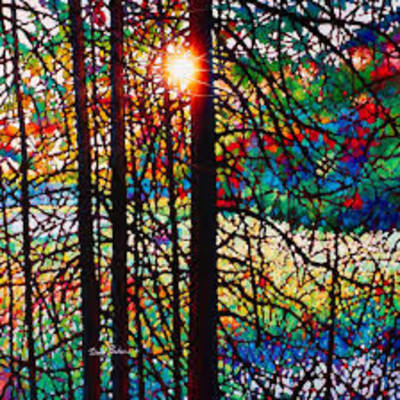 The Eugenia Falls Guesthouse offers an all season base for local and regional theatre, art, music, dance, shopping, sightseeing, birding, daytripping and outdoor recreation.
Grey County is home to two of Ontario's famous public art galleries - the Tom Thomson Art Gallery in Owen Sound and the Durham Art Gallery in Grey Highlands and many private studios and galleries. Visitors can enjoy exhibitions and events to suit every taste, budget and timeline.
Thanks to Grey County Tourism for the following information...

STUDIO TOURS
Walters Falls Group of Artists
Saugeen Autumn Leaves Studio Tour
The Art Map
Escarpment Studio Tour
The Blue Mountains Tour of the Arts
GALLERIES & STUDIOS
Arts on Ten Gallery & Boutique
Flesherton 519-341-6135
Barbara Pearn Studio
Original paintings of local scenery, barns, skies, flowers and birds. My studio is open by appointment or when studio tours are happening. Visit my website for details about upcoming shows. I am in shows from spring to Christmas.
Eugenia 519-924-3942

Beaver Valley Glassworks
Hand-Blown Functional and Sculptural Glass
Clarksburg 519-599-5567

Bester Studios Artists' Retreat
32 acres of quiet woodland setting ponds, sundecks, private walking trails spa and solarium. Artfully decorated ensuite quest rooms and fine cuisine. On location art gallery exhibiting renowned artist, Linda Bester's work. Join us for a week long Painting Holiday or an Artist Weekend Retreat. Kids over 12 welcome. Call in advance for reservations. 2-night minimum stay required.
Events, Lessons Offered, Gift Shop, Cable TV, Indoor Pool. Shallow Lake 519-371-4744

Black Dog Gallery
Located in Terase in Thornbury. Interiors, Design and Art
Thornbury 519-599-3578

Branching Out
Come browse my studio/workshop to see willow furniture, cedar arbors, hanging cradles, plant stands, herb-hat racks, tri-pod birdhouses, plus unusual baskets. I also weave rugs, knit my handspun wool, and recycle wool for rug hooking. Open by chance or appointment!
Markdale 519-986-2808

Bright's Gallery
Brights' Gallery represents professional established artists with an almost exclusive focus on Canadian Art. We have close relationships with Canada's largest art agents and can draw from over 100 artists to help clients find what they're looking for. Our goal is to be confident and comforting educators. Blue Mountains 705-445-4999

Carver House Artistic Creations
Fine art originals by Jose Holman. Watercolour, acrylic, scratch art. Durham 519-369-3927

Cathie Gellatly's Studio
My favorite subjects are the beautiful towns, valleys, farms and vistas of the Ontario landscape.Since my preferred subject is the land at a special moment, which lasts very briefly, I think my best paintings are created from plein air observation. The primary goal of my work is for it to portray the mood of the land; the universality of the land rather than one specific place.
Thornbury 226-665-0230

Corner House Studio
Fine art black & white photographs of our beautiful area, on display during studio tours, by appointment or chance. Check the website for up to date info or phone ahead.I work with traditional film up to 8 x 10 inches in size. The darkroom is open during studio tours. Art cards, numbered prints and framed work for sale.
Thornbury 519-599-2989

Crock A Doodle Studio
There's hands-on fun for everyone in our cool and colourful pottery studio. Turn ready-to-paint pottery pieces into amazing works-of-art. Pieces can be glazed & kiln-fired to a brilliant, durable, food-safe finish or done as Make & Take projects finished on the day. Our friendly, creative staff is here to help you every step of the way.
Blue Mountains 705-444-0888

Durham Art Gallery
Founded in 1979, the Durham Art Gallery is a non-profit, charitable arts organization operating out of its purpose-built facility in the municipality of West Grey. The Gallery's mission is to entertain, educate and delight its audience through exposure to the full range of contemporary art being practiced in Canada.
Durham 519-369-3692

Far Lane Studio
Enjoy perennial gardens, pottery and jewellery. Pottery lessons available in hand building or wheel. Open by chance or appointment.
Thornbury 519-599-3999

Farmstead Gallery
Looking for rural art work, collectibles or giftware? You'll find all those and a whole selection of interesting items relating to the rural lifestyle cherished by all of us at Farmstead Gallery.
Maxwell 519-922-2474

Fine Art and Antiques
Our unique gallery offers distinctive, well chosen, 20th century Canadian Fine Art including oil paintings, etchings, woodcuts and other hand-pulled prints by well known Canadian artists such as . . . Hilton Hassell RCA, Adrian Dingle RCA, Wm. Winter RCA, Arto Yuzbastyn . . .
Thornbury 519-599-5017

Flesherton Gallery
Because art is often thought of as the exclusive domain of the few, the Flesherton Art Gallery goes out of its way to make it accessible and affordable. The physical set-up is inviting, many of the artists featured are local, and David is always available to speak to about details surrounding any piece of work.
Flesherton 519-924-3560

Gallery de Boer
Exhibitions, framing, evaluations, leasing. Fine art broker.
Owen Sound 519-376-7914

Gleason Brook Pottery
We are just outside Wiarton in the hamlet of Oxenden. Tours of the studio are available. We make a wide variety of unique and useful pots, all made to accentuate the joys of sharing food and drink. Celebrate Every Day! Gift Shop
Oxenden (5 km east of Wiarton) 519-534-3222

Hillstreet Productions-Pottery
Visit Hillstreet Productions pottery studio. Carol Hahn is listed in the Area Artist & Fine Craft Studios brochure and also apart of the studio tours in the Fall. Visit by appointment. Lessons Offered.
Clarksburg 519-599-6863

Ironworks by Michael Pocock
Visit Michael Pocock's one of a kind Ironworks. He makes furniture, home decor items, sculptures and gates.
Clarksburg 519-599-1066

Janet Liesemer - Paint By Design Studio
Specializing in acrylic and watercolour paintings, faux finishes, murals and interior painting. Lessons Offered
Ayton 519-665-7842

Live Iron Forge
The Live Iron Forge is a shop and studio in the countryside of Grey County, Ontario. Here you will find a blend of old-world blacksmithing methods using coal forge, hammer, anvil and sweat, with modern styles and artistic design.
Holstein 519-334-3238

Loft Gallery
Loft Gallery, Clarksburg is a year round gallery open daily during the summer, Friday - Sunday in the winter. Loft Gallery is the exclusive gallery for artist Debra Lynn Carroll, who is known for her large textural paintings of local Grey County scenes. Join our email list for notification of special events.
Clarksburg 519-599-5912

MaiTribe Gallery
Gift Shop
Georgian Bluffs 519-534-4603
Matilda Swanson Gallery
An eclectic collection of paintings. pottery and by a variety of Canadian Artists.
Clarksburg 226-665-0401



Maxwell's Cabin Studio & Gallery
"Open by chance or appointment"Come visit Dar West's working studio and 700 square foot gallery set in a 50 acre hardwood bush. Joy of nature reflects in her paintings of water, trees and the escarpment! You will be delighted by her use of colour and texture!
Maxwell 519-922-1300
Meaford Hall Arts & Cultural Centre
Beautifully restored and renovated, Meaford Hall is a stone's throw from Georgian Bay and adjacent to all amenities in an area well-known for its year-round attractions. As a four season venue, Meaford Hall plays host to a wide variety of live entertainment, gallery exhibitions, films, events, meetings and social gatherings both corporate and community driven. Events, Guided Hikes/Tours, Licensed, Patio
Meaford 1.877.538.0463

Morag Budgeon Jewellery
Morag creates her jewellery from start to finish. The designs are all her own and she fabricates each piece in her home based studio in Owen Sound. Using sterling silver with accents of 14K yellow gold and copper, her work is identifiable as her own. - Her work can be purchased directly from contacting her, but also from the Artists Coop and the Owen Sound Farmers Market.Lessons Offered, Retail Outlet / Gift Shop
Owen Sound 519-371-0479

One-of-a-kind Ironworks
Open by chance or appointment.Furniture and home decor items, sculpture, gates.
Clarksburg 519-599-1066

Owen Sound Artists' Co-op
Discover the artistry of the Grey and Bruce Counties of southern Ontario at the Owen Sound Artists' Co-op. The unique and personal gifts hand-crafted by our artists reflect the creativity of the thriving arts community in our region.
Owen Sound 519-371-0479

Ron Ball Woodturning
Ron, A retired cabinetmaking turns out beautifully crafted bowls, thin walled vessels, lamps, kaleidoscopes, Victorian Christmas ornaments and whatever else might catch his fancy. Every turning is a one of a kind object with each having its own uniqueness. In bowl turning rim design is what sets his bowls apart from other turners.
Bognor 519-371-9812

Sandra Walton-Ball Art Studio
Utilizing different media to explore the possibilities of visual expression, Sandra's specialty is images of flora and fauna, landscapes and people. By appointment.
Owen Sound 519-371-2397

Santa Fe Gallery
Original art of Lin Souliere and Carl Bell. Exhibitions of local art and workshops.
Owen Sound 519-270-5747

Saugeen Artists
Hanover

Susan Armstrong
Open by chance or appointment. Water colour and oil paints. Collector teddy bears.
Thornbury 519-599-1124

Telfer Wegg Photography
Telfer Wegg is a Canadian photographer specializing in outdoor and travel photography for publication or decor. He was born and raised on a dairy farm in York County, Ontario and has a degree in agriculture from the University of Guelph. He works out of a home based studio in the village of Neustadt in Ontario's Grey County.
Neustadt 519-799-5325

Terry Best Studio I enjoy painting portraits and landscape and still life. All of these genre have their own challenges to over come and it is always a pleasure to finish one painting and move on to another project to give myself a break and another challenge that is different than the last.
Meaford 519-538-0366
Tom Thomson Art Gallery
There's always something going on at the TOM! The Tom Thomson Art Gallery is a regional public gallery and national cultural attraction with a top-notch, revolving program of contemporary and historical exhibitions, lectures, films, concerts, workshops and educational tours. Accessible Facility, Bike-friendly, Waterfront, Wifi, Events, Lessons Offered, Live Performances, Gift Shop
Owen Sound 519-376-1932

Tours of the Arts
Local artists and craftspeople showing a wide range of work. May 17-18, Sept. 27 & 28; 10am to 5pm.
Clarksburg 519-599-5912

Wareham Forge
The Wareham Forge combines the facilities of a traditional, coal fired forge, and a modern fine metals studio equipped for casting and sheet forming. The shop has been in operation since 1991, providing goods to museums, retail shops, historical re-enactors and orginal artistic forgings for the general public.
Proton Station 519-923-9219

Wildwood Art Adventures
Wildwood Art Adventures brings exciting ways to learn and experience art. Parties, Lessons, and Excursions.Parties - Have fun with friends and paint your masterpiece at a local restaurant or at your home. Lessons - Learn the skills for success for painting, drawing and printmaking at Wildwood Studio.
Bike-friendly, Large Groups Welcome, Motorcycle-friendly, Packages Available, Parking, Art Studio Tour or Trail, Events, Fee for Use, Guided Hikes/Tours
Flesherton 1-3705-434-9907

MUSEUMS & HERITAGE
Grey Roots Museum & Archives
Osprey Museum
South Grey Museum
Heritage Grey Highlands
Festivals & Events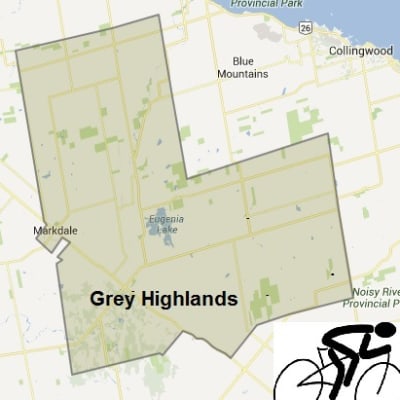 For 2019
Queen's Bush Quilters Quit Show Friday - Saturday in June
Osprey Old Home Weekend Friday - Sunday in July
Canada Day in Grey Highlands Saturday in July 1
Markdale Rotary Street Frolic Friday in July
Eugenia Gold Rush Saturday in July
Mountaintop Jamboree Friday-Sunday in August
Markdale Fall Fair Saturday - Sunday in August
Flesherton Fling Saturday in August
Rocklyn Fall Fair Saturday - Sunday in September
Feversham Fall Fair Saturday - Sunday in September
Explore the Apple Pie Trail - all year long
Welcome to Ontario's Apple Country - a special place where the moderating effects of Georgian Bay and the Niagara Escarpment create perfect conditions for growing amazing apples - and baking perfect apple pies!
Beaver Valley Tours & Daytrips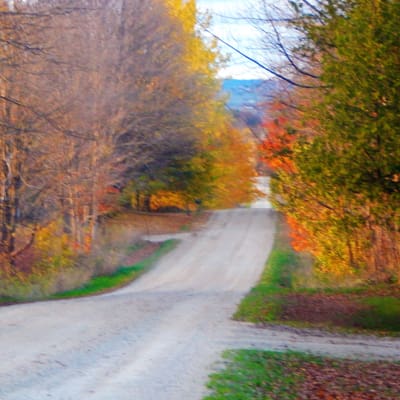 Grey County's Beaver Valley stretches from Hogg's Falls in Flesherton north to the shores of Georgian Bay in Thornbury. The Niagara Escarpment and Bruce Trail run through it and it is home to the Beaver River and spectacular waterfalls. The area is rich in history and geology and is renowned for its agriculture with sprawling farmlands and bountiful apple orchards. Dozens of towns, villages and hamlets thrive in the Beaver Valley area and its landscape is one of the most awe-inspiring in Ontario. It abounds in outdoor adventure, sport, arts & culture and attractions to please tourists of all ages.
To arrange a custom tour of the Beaver Valley and areas beyond, contact us at 519-924-0234 or email beavervalleytours@eugeniafalls.
Wineries, Cideries, Breweries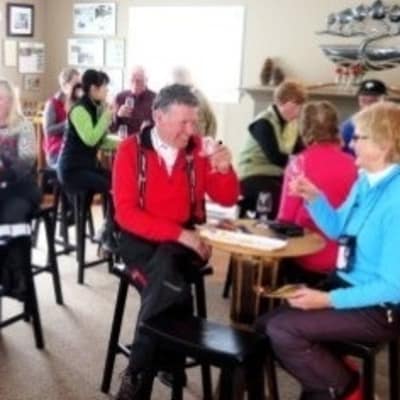 .
The following is taken directly from Grey County Tourism. Please visit the website for descriptions, locations and links to individual websites.
Grey County is quickly becoming known as one of Ontario's prime destinations for lovers of wine, craft beer and cider. With two award-winning wineries, three craft brewers and three cideries offering tastings and two hop farms offering on-farm special events . . .
(In order of proximity to us)
Beaver Valley Orchard and Cidery, Kimberley

Georgian Hills Vineyards, Victoria Corners
The Roost Wine Company, Clarksburg
Thornbury Village Cidery, Thornbury
Windswept Orchard Cider, Meaford
Kilannan Brewing, Rockford
MacLean's Ales, Hanover
Coffin Ridge Boutique Winery, Annan
Neustadt Springs Brewery, Neustadt

Mudtown Station Brewery and Restaurant, Owen Sound
Collingwood: Collingwood Brewery, Northwinds Brewhouse & Eatery, Side Launch Brewing, The Beer Bus Company
Creemore: Creemore Springs Brewery
AND, CHECK THIS OUT . . .
Saints and Sinners Bootleggers Run Trail "Once a hotbed for bootleggers during Prohibition, Grey, Bruce and Simcoe counties now boast several thriving drink producers. VQA wineries, craft breweries and heritage cideries are using locally-grown grapes, hops and apples to produce some of the best beverages in North America." from their website